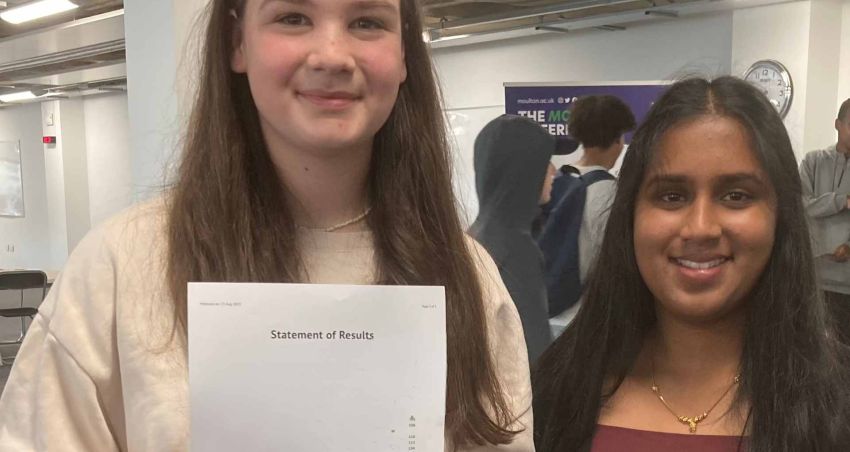 Students at Northampton International Academy (NIA) are today celebrating this year's GCSE results. The final results show an incredible improvement in grades from the students' mock exams, demonstrating the impact of the quality teaching delivered by the school this year. Overall attainment this year is in line with previous performance when considering the greater number of learners in this cohort.
Staff are particularly proud of the resilience shown by learners through what has been a very challenging period of improvement for the academy. The school is also pleased to see that the progress gap for SEN learners has closed. These results now prepare learners for the next stage of their education and or work. T
Top performers include Nada Almoshmosh who achieved 7 Grade 9s and 2 Grade 8s. Special mention also goes to the following learners:
Moaz Abid
Lackshana Jude Clenny
Milly Morton
Alan Siby
Maisy Wheeler
Nawal Yusuf
Sara Gjipalaj
Abdi Ibrahim
Students are progressing to a wide range of destinations including Tresham College, Northampton College and Moulton College.
Headteacher for the school Martin Serráo said: "We are extremely proud of our students who have experienced unprecedented challenges and who have demonstrated that resilience and courage is in their DNA. "These results will support them to take their next steps in life and we look forward to seeing what they write in the next exciting chapter of their learning journey. We wish them all well for their future."