Uniform
A high standard of personal appearance is expected of all students.
We have recently reviewed our school uniform to ensure it is appropriate and affordable for families.
We have reduced the number of uniform items that need to feature the school logo so parents can purchase more items from supermarkets. Our uniform is also gender-neutral and girls are welcome to wear trousers.
The NIA-branded uniform items are available online from www.stevensons.co.uk.
Secondary uniform
Blue blazer with the NIA logo
NIA house tie
White shirt (tucked in)
Charcoal grey or black trousers or knee-length skirt
Optional plain grey, v-neck sweater (NIA logo optional)
Black leather shoes – no plimsolls, trainers or boots
No jewellery should be worn, however a small stud earring at the bottom of each ear is acceptable and one nose stud
Head-scarves should be black, navy blue or grey only and plain material
Middle school uniform – Years 5 and 6
Charcoal grey trousers/skirt/dress (not jogging bottoms)
Grey tights / socks and appropriate black school shoes (not trainers)
Navy blue sweatshirt (logo available)
White collared school shirt (long or short sleeved)
House tie – we will be issuing all Year 5 children their respective house tie which will be given to them on their first day in September, so there is no need to purchase this in advance. Should you wish to purchase an additional tie, they are available from www.stevensons.co.uk.
Primary school uniform
Navy sweatshirt school logo optional
Jade green polo shirt – logo optional
Charcoal grey trousers/skirt/dress
Grey tights / socks and appropriate black school shoes (not trainers)
Optional summer uniform
Jade green polo shirt with the school logo
Charcoal grey trousers/skirt
Green gingham dress
PE kit
Primary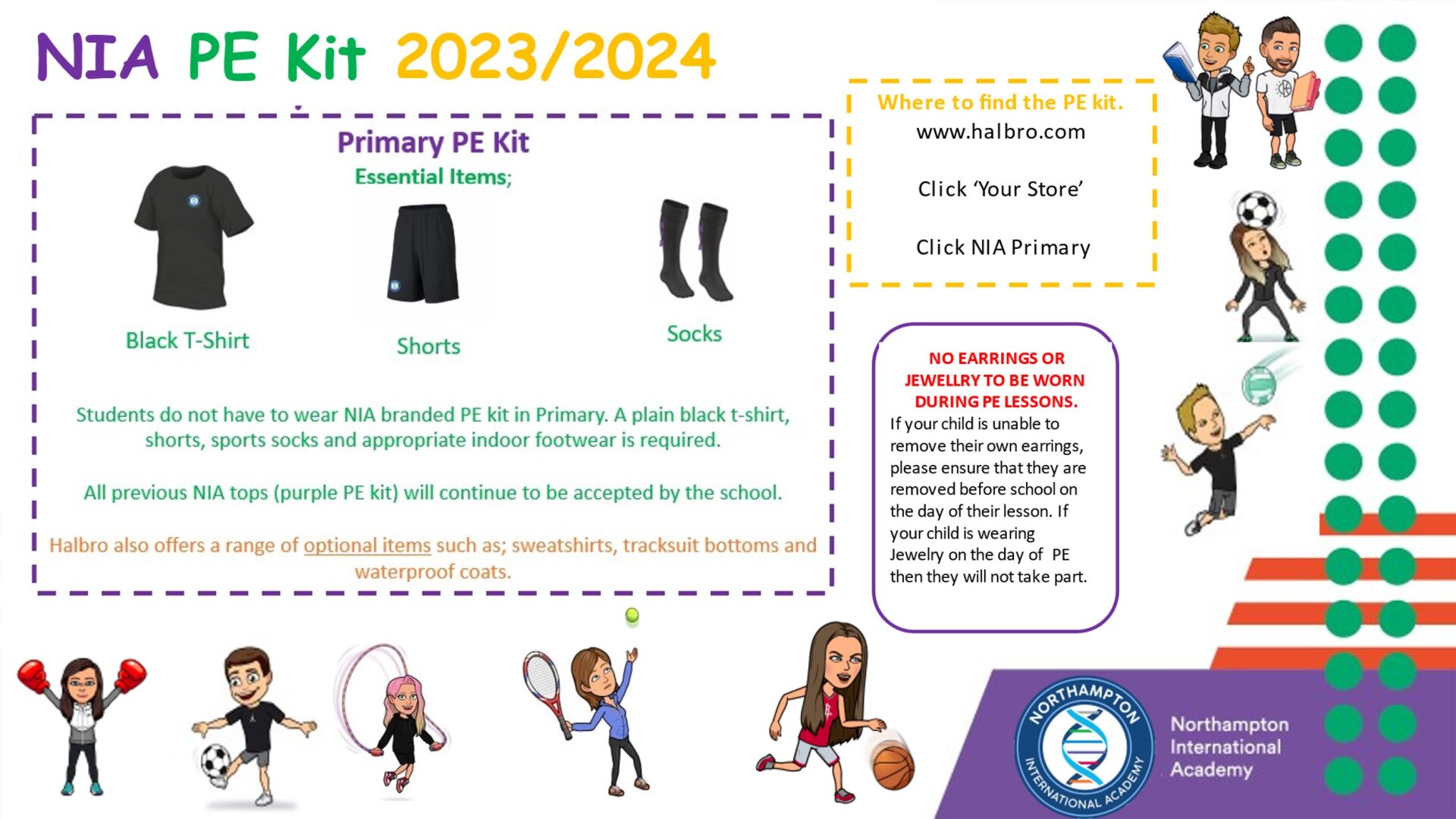 Secondary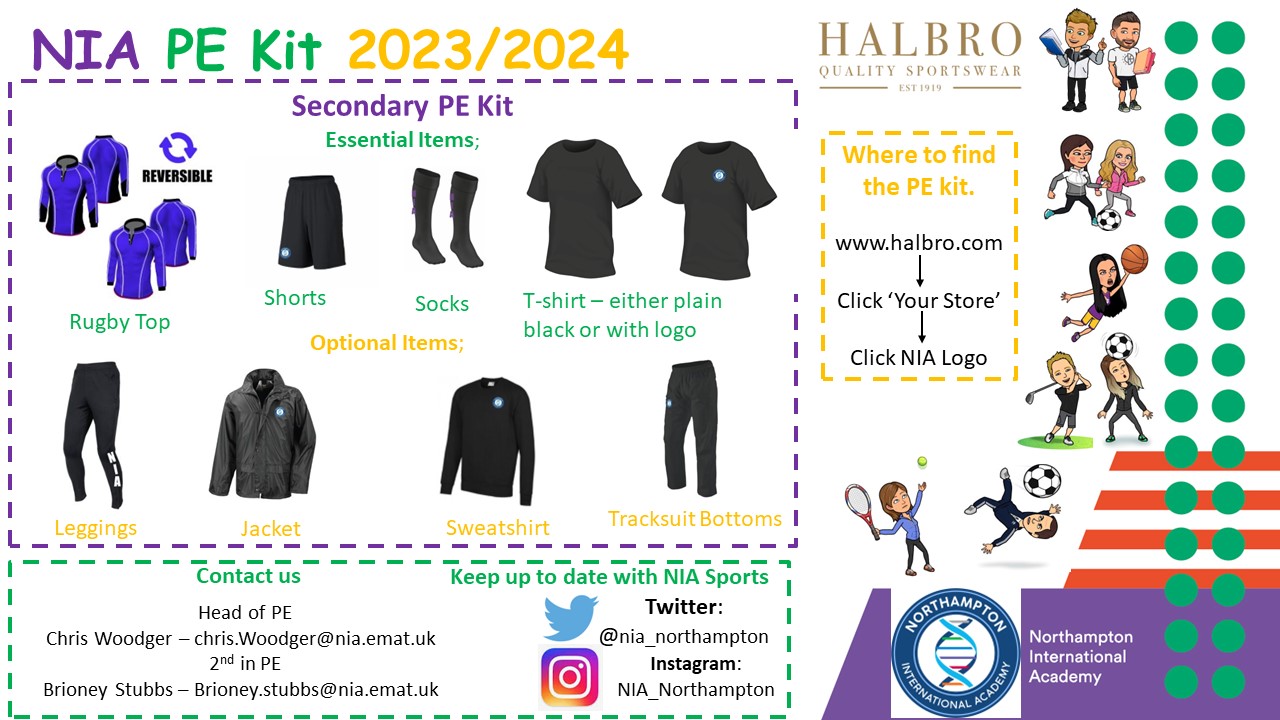 Hair and makeup
Pupils should not wear make up
Hair styles should be appropriate for a learning environment
Hair should be natural in colour. Always check with staff before paying for an expensive treatment as coloured braids etc are not part of school policy
Where necessary, hair accessories should be simple and plain
Nail varnish should not be worn at school
Pupils should not wear false acrylic or temporary nails
Remember
Mobile phones should never be seen or heard within school
Chewing gum should not be brought into school