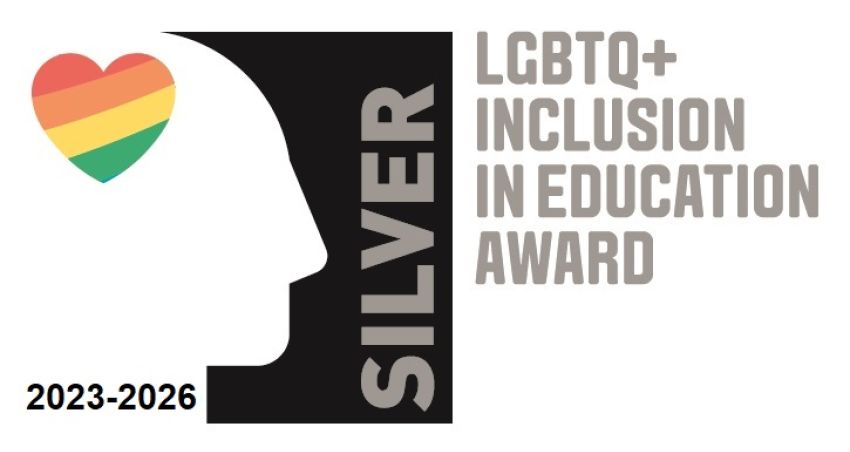 Northampton International Academy (NIA) has successfully achieved the Leeds Beckett University Centre for LGBTQ+ Inclusion in Education Silver Award.
The award scheme was launched in 2018 to recognise schools' commitment to addressing LGBTQ+ issues. It covers eight key competencies: leadership and development, governance, professional learning and development, curriculum, the physical environment, emotional environment, working in partnership with students and working in partnership with parents, carers and community organisations.
The assessment report highlights NIA's physical environment as something that stands out as an example of how it is committed to LGBTQ+ inclusion and states that "there is a clear commitment to celebrating LGBTQ+ people and including them as a core part of academy life." It also recognises the academy's commitment to ensuring the emotional environment supports the LGBTQ+ community within the academy too, including from a health and wellbeing perspective.
The report also noted that LGBTQ+ inclusion is a part of NIA's strategy and that the governing body has a focus and named lead around LGBTQ+ inclusion in education and states that the academy has a clear and consistent commitment to tackling HBTphobic language.